To accompany Many Voices, One City, CCM's directory of more than 300 community media outlets in the New York City metropolitan area, we have created an interactive map, searchable by community, region, language and media type. The map offers a powerful visual representation of the reach and impact of the city's vibrant community media sector.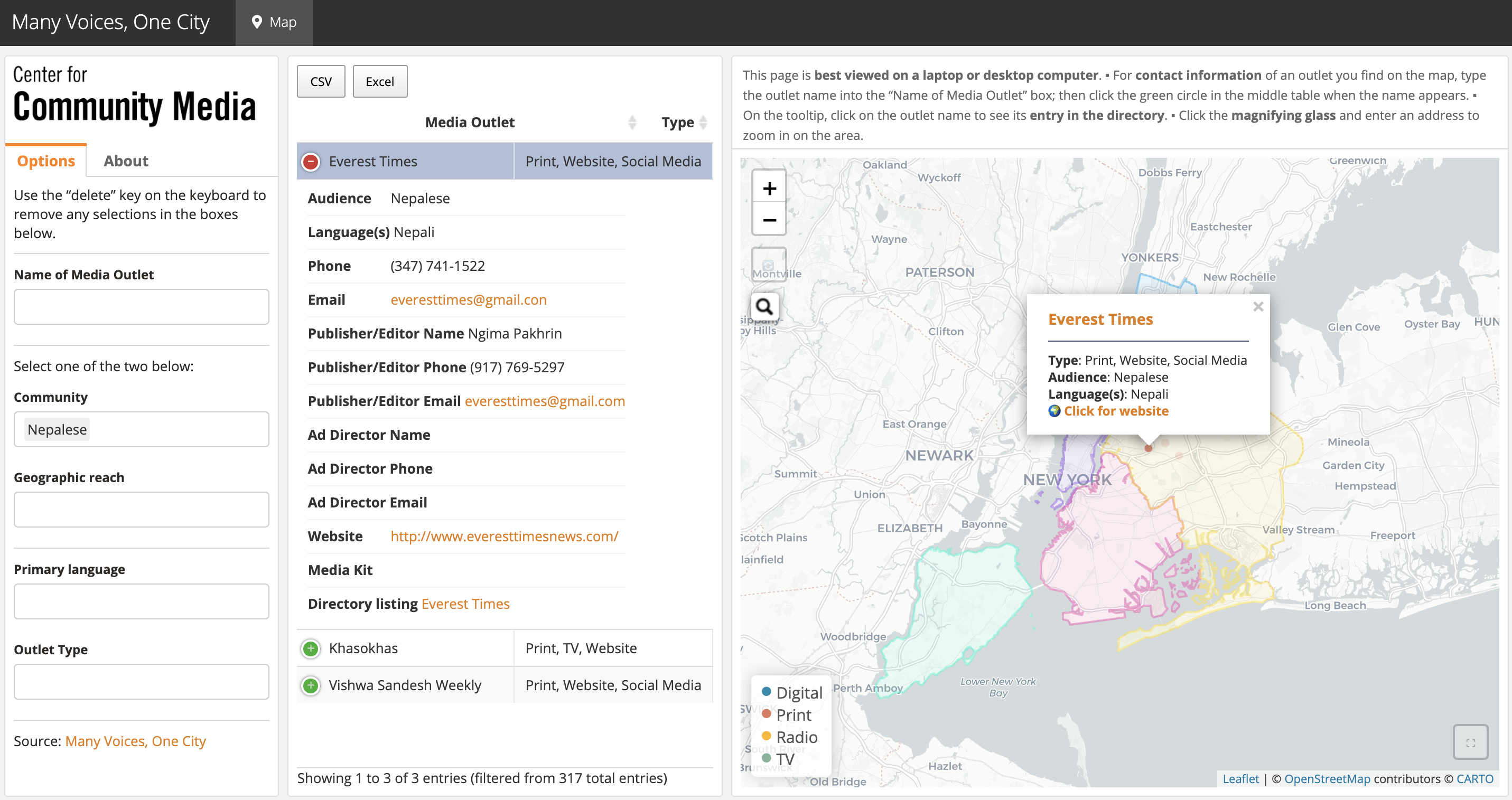 In some cases, the location of an outlet is only approximate, based on a neighborhood or a zip code. If this is the case for your outlet and you wish to show a precise location, please email CCM; we will add the address to its directory listing as well. Also contact us if you see outlet information that needs updating or changing.
Some outlets in the directory may not be found on the map if location information was unavailable. If you cannot find an outlet on the map or in the directory, please fill out this submission form.